The story that Ashleigh Plumptre might not be a Nigerian is obvious because her skin colour does not depict it, just like every other Nigerian who was born half-cast. Leon Balogun, for instance, has a skin colour that depicts him as a Nigerian-German born player.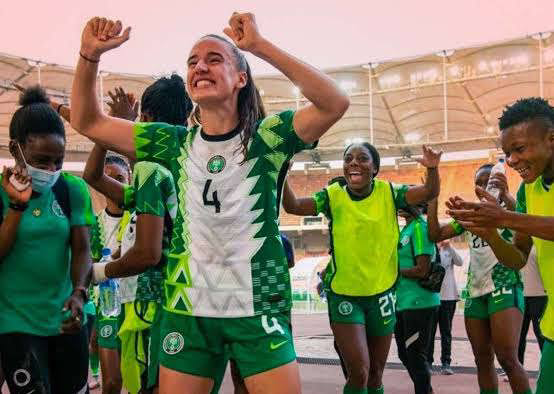 Many Nigerians of course, at this point, still wonder if Plumptre has any form of connection to Nigeria. Is there a link in terms of family heritage or otherwise? If, indeed, she has no connection to Nigeria, why then does she choose to play for Nigeria?
Born in 1998, Ashleigh has a half-Nigerian father and a British mother. This means Plumptre's grandfather is originally a Nigerian and her father, by this, is a half-cast.
Ashleigh's grandfather is a Yoruba man from Lagos. In order words, Plumptre has a father of Nigerian heritage.
Hence, she was able to switch allegiance to play for the senior women's team of Nigeria, the Super Falcons. She got her clearance from the football governing body in December 2021 to play for Nigeria after presenting the necessary documents linking her to Nigeria.
In July 2021, Plumptre was handed a call-up to the women's senior national of Nigeria and made her debut in February 2022 against Côte d'Ivoire.
Ashleigh decided to play for Nigeria because she wants to connect to her family's heritage. The Nigerian cultures and all of that. She believes it is in her, and her family as well.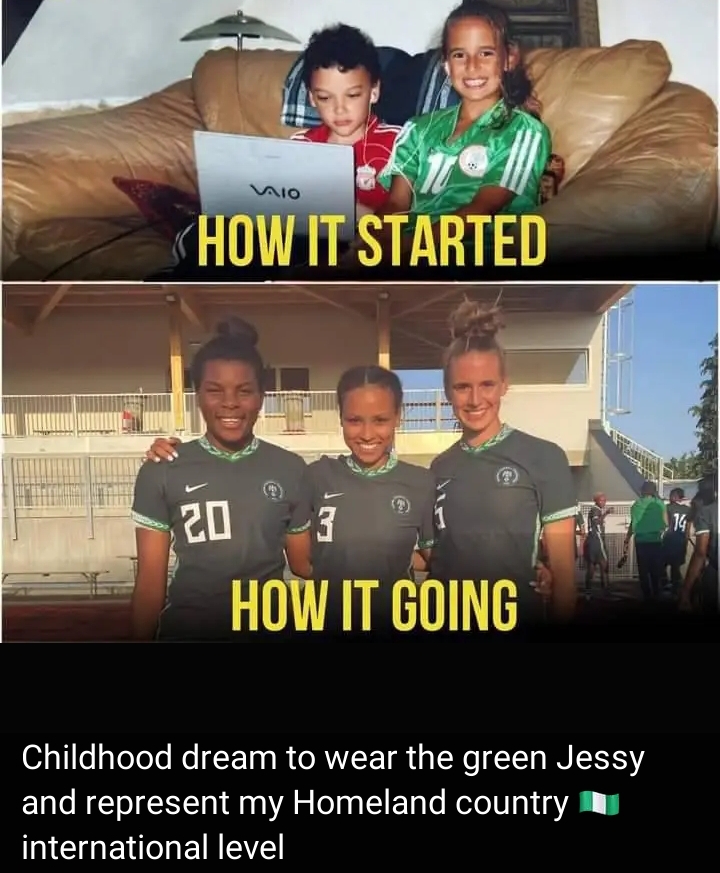 Plumptre believes a potential career with Nigeria could pave the way for other biracial players to follow suit.
As for her favourite Nigerian song, she prefers the veteran and legendary musician, King Sunny Ade. She enjoyed the Nigerian jollof rice, fish stew as well as Moi-Moi.
Born and bred in Leicester, Ashleigh grew up in the leafy outskirts of the city and attended primary school in Melton Mowbray. Sport and football in particular were far from her mind.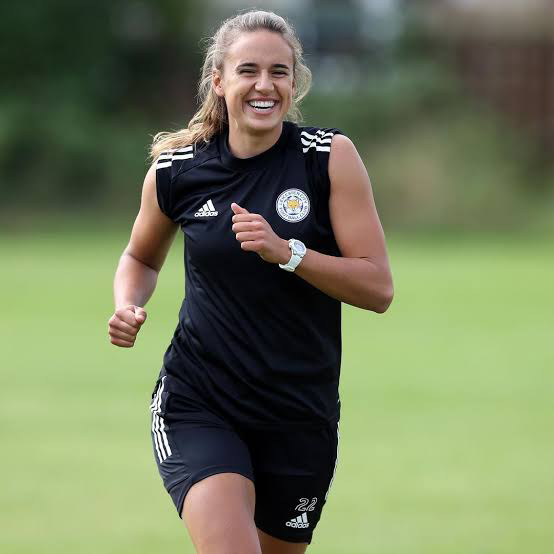 Plumptre began playing football at the age of 4 when she joined Asfordby Amateurs. At age 8, she joined the Leicester City Centre of Excellence, spending seven years with the club playing from U-10 to U-15 level. She also played for Birmingham City's under-17 team, where she also had the opportunity to train with the senior WSL 1 team. However, In 2014, Plumptre briefly joined third-tier FA Women's Premier League side Derby County's Centre of Excellence.
She had a bachelor's degree in human biology from the University of California(USC) while playing football for the university.
In the future, Ashleigh hopes to become a medical doctor when she is done playing football.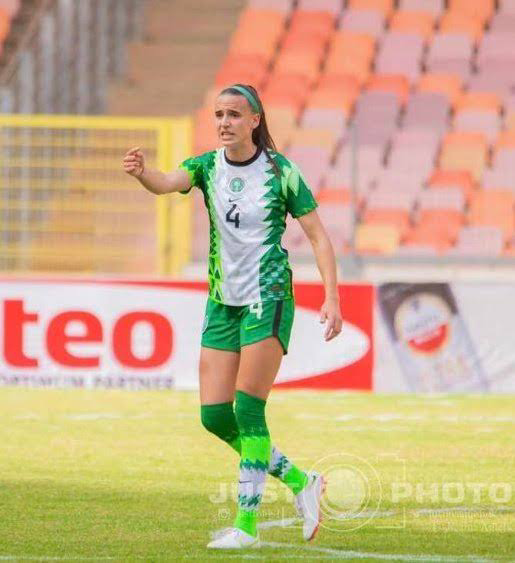 Before switching allegiance to play for Nigeria, Plumptre had a 30-England cap at the youth level. She represented England at the U-15, U-17, U-19, and U-23. She was among the squad members who represented England at the 2014 and 2015 UEFA Women's U-17 Championship.